Products & Services :: U5 Confidence Server





================================================
Time-----------: 2023-12-08 04:04:46
To--------------:
Subject-------: U5sysMsg UNDEFINED::E_NOTICE: Trying to access array offset on value of type null
From----------: sm_sysadm@u5.com,
Add. headers: U5_Mailer 2.8



PHP said: Trying to access array offset on value of type null in line 14 in file
/p2/lz41/d11/var/u5_proj/u5_com/u5_com_nonver/http_write/smarty/templates_c/%%DB^DB5^DB58E9D7%%products_and_services_confidence_server.htm.php


http://www.u5.com/admin/message_panel/index.php?action=detail&id=4793472&project=UNDEFINED


================================================
Time-----------: 2023-12-08 04:04:46
To--------------:
Subject-------: U5sysMsg UNDEFINED::E_NOTICE: Trying to access array offset on value of type null
From----------: sm_sysadm@u5.com,
Add. headers: U5_Mailer 2.8



PHP said: Trying to access array offset on value of type null in line 14 in file
/p2/lz41/d11/var/u5_proj/u5_com/u5_com_nonver/http_write/smarty/templates_c/%%DB^DB5^DB58E9D7%%products_and_services_confidence_server.htm.php


http://www.u5.com/admin/message_panel/index.php?action=detail&id=4793473&project=UNDEFINED


The U5 Confidence Server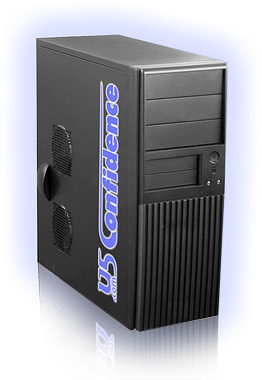 Excellent for all office work - resource-sharing, secure mail processing, Intranet applications and development. The server is based on the most stable and secure technology available, the BSD operative system.



The U5 Confidence server works with MS Windows, Mac, Linux and any other technology commonly used on the market.



Features in brief

Tested in hundreds of installations nationwide.
Built for stability and reliability, simply the most stable server available read more
Only server on the market with integrated strong encryption
Secure mail, military grade encryption.
Works natively with PCs running all versions of MS Windows, Mac, Linux etc.
No software, drivers etc. to install or update on connected PCs.
Boosts your productivity by maximizing usage of office resources
Automated backups and safety-copies of all work
Industrial strenght firewall protect users and you data
automated encrypted backups
comes standard with easy-to-use shared user areas

Improving the office environment (see also office networking)

Sharing work speed, ease, order and reliability of sharing office work is streamlined
Sharing resources: files, printers, internet, faxes made available for all as needed, independent of other users
Application environment Get most from the powers of modern office applications.
Management access The management has full access to all company data from managers' own PCs.
Ease of PC management: establishing/servicing computers becomes much easier as they are "independent"
Remote Access Get access to your office network also when not home
Independency of a particular PC If a PC breaks the user can use another PC
Protection against data loss automated procedures guarantee that company data are backed up. RAID technology allows you to survive a disk crash without losing any data at all.
In-house Security: unauthorized access to data is blocked by the system
Strong Encryption Even stealing the server or its disk will not grant the theif any access to data
Virus/Worm protection Responsible server technology makes virus infection impossible. Worms (like Sobig, SBlast, Slammer, Code Red, Nimda) infected millions of computers, but could not infect U5's systems.
Low TCO Total cost of ownership is extremely low, due to record stability and very low maintenance costs.

About this server


We are very proud of the U5 Confidence server, created after a life-time of investigating and testing technologies. The cornerstone in your office's data processing. A more robust, stable and secure server technology simply does not exist.

We want to tell you much more about this server, but to make it easier for you we have divided the documentation into several parts, depending on what background you have. Please choose from the menu below. We have estimated the time needed for reading each document.



What is a server anyway, who would need it and why? (2 minutes)

BSD technology, the leading server operative system? (2 minutes)